Welcome to my personal hideout
---

My name is Tobias and I've always messed or had something going on with computers. I use the majority of my time with computers; mostly invested in programming and trying out new ideas. This site functions as a personal hideout and as a place where I present some of my projects.


News/my blog
---
i3 tilling window manager; worthwhile additions
26/3/2016 Filed in: News

Here is a couple of extra bits to improve your i3 experience. I use these additions myself.
rofi; https://davedavenport.github.io/rofi/ . I've been using rofi as an alternative to dmenu for about a year now. I love it!
If you're not familiar with dmenu. dmenu is a keyboard-driven menu utility developed as part of the dwm project. When invoked, usually by a user-configured key combination, dmenu displays a horizontal menu of its stdin stream at the top edge of the screen. It works but feels old. rofi is an alternative with some nice extras. It includes a window-switcher. This lets you search and change windows with ease. It is also easier to customize; both visually and functionally.
The bottom bit is rofi.
i3blocks; https://github.com/vivien/i3blocks. i3blocks is a highly flexible status line for the i3 window manager. It handles clicks, signals and language-agnosticuser scripts. In other words it makes it super convenient to customize your i3bar.
The top bit is i3blocks.
ionic; hybrid; maybe the new way of doing mobile apps?
5/6/2015 Filed in: Programming

Hello all,
It's been a while since my last post. I'm posting this to tell about my next endeavour. Some of you may have heard about the ionic framework. It is basically a collection of great tools packaged nicely together. Cordova from Apache. Angular from Google. Plus some nice CSS, Javascript and tooling additions made by the ionic team.
My first project will be to reimplement my native Android app TV Lige Nu! with ionic. I will try and steer away from the use of plugins, for utilizing native functionality, although I will need it for stuff like alarm scheduling on Android. Another really awesome adition for CSS and Javascript I will be using is ionic material. This package looks very promising and I can't wait to try it out. It tries, like its name states, to mimic the material design from Google with CSS and Javascript for animations. At last, but not least, I will be using the another webview than what is packaged with Cordova. Crosswalk. A modern chrome webview. This makes for a butterysmooth experience on most Android devices.
This new way of doing apps excites me a lot. Granted for very platform-specific tasks the native way is still, I think, the best way right now. For more basic applications this new way saves a lot of headaches; especially if you are responsible for multiple platforms.
I will be updating on my progress in the coming weeks.
Android 5.0 and Material Design
21/11/2014 Filed in: Programming

With Android 5.0 being out on most of the Nexus lineup I decided it was time to improve my app 'TV Lige Nu!' to utilize the new Material Design. 'TV Lige Nu!' provides a program-view of selected danish television channels.
My app is not completely Material Design compliant, but it is close enough in my opinion.
I really like the new Material Design coming with Andtroid 5.0. Clean lines and easy on the eyes. I choose to use the 500 to 700 colours 'Blue Grey' dictated by Google's wonderful Material Design guide.
500

#607D8B

600

#546E7A

700

#455A64
I also decided to create a new icon to follow this new design. I used Gimp. Whenever I use Gimp it always seems as like you're doing 2 times the work you would usually do in Photoshop. It's a great tool, but just slow in my opinion. Maybe my workflow is just wrong?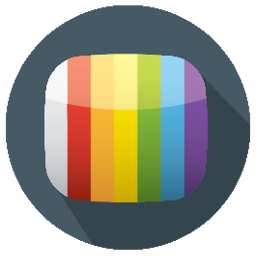 (The 'improved' new icon)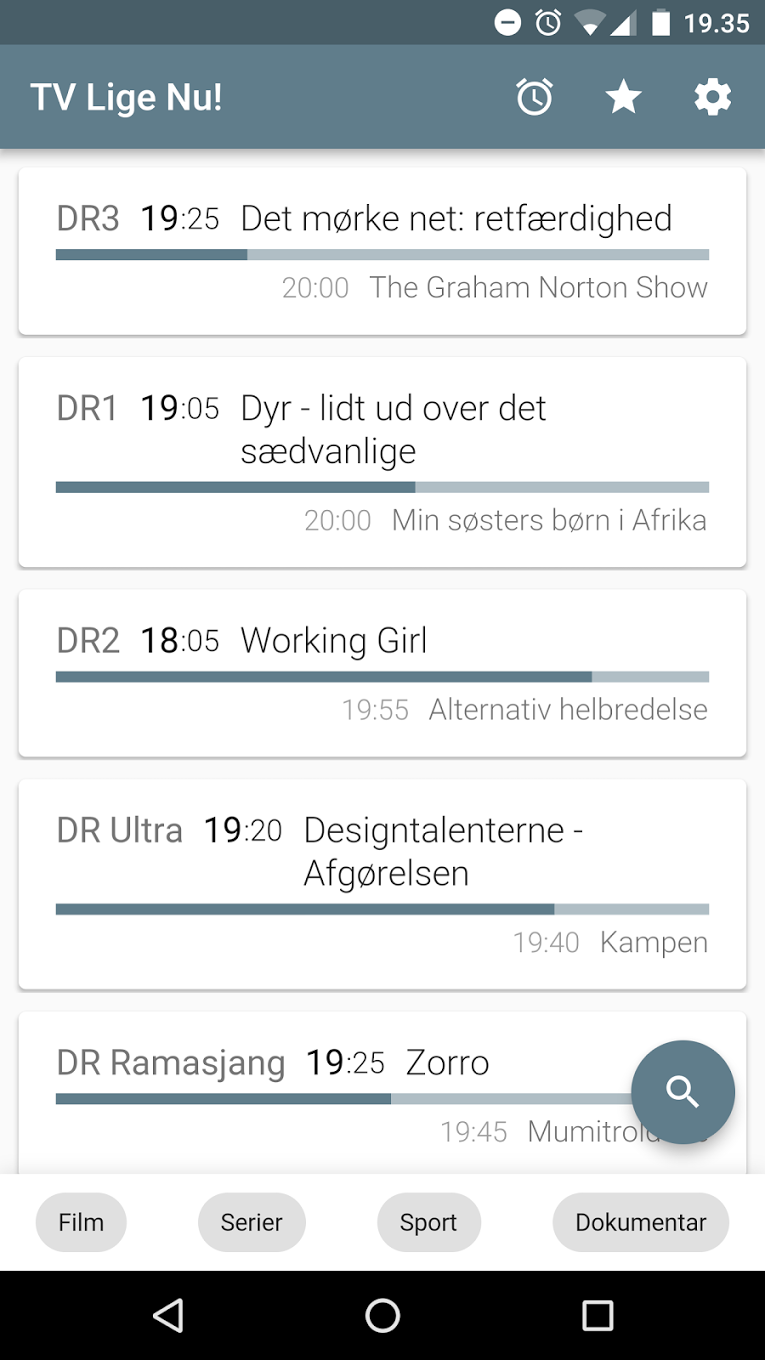 (The new look using Material Design)
You can find 'TV Lige Nu!' on Google Play Store.
Latest playlist
---
1. Roky Erickson - Bermuda2. Roky Erickson - Bermuda3. Roky Erickson - Crazy Crazy Mama4. Roky Erickson - Haunt5. Roky Erickson - Don't Slander Me6. Aydio - Blue Smoke7. Aydio - Peles tears8. Aydio - Deltitnu9. Abakus - Let Go10. Cinnamon Chasers - Storm
Photostream
---
I love taking photographs. Here you can see my latest snaps.
More photos...
Interwebs and me
---
You can read my professional qualifications on the
about page
.
I'm present at these sites;